These tips can help your vivid make-up & your everyday looks stay all day!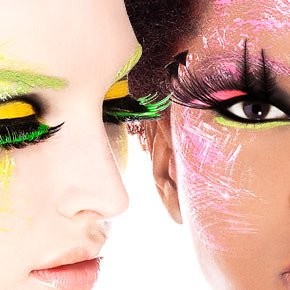 Here are my tips to making your make-up last all day long:
1. Use waterproof & smudge proof mascaras & liners.
2. Use primers. Lip primer, eyelid primer & face primer.
3. Use lip stains instead of lipstick.
4. When or if blotting your face, pat don't wipe of your make-up!
5. Use full coverage concealers & foundations.
6. Set your foundation.
7. Use pigmented eye shadows to make your eye shadow stay longer & be more vivid.
8. Use cheek stains or cream blushes & then set your blush with a pressed powder.
xoxo, Lexie